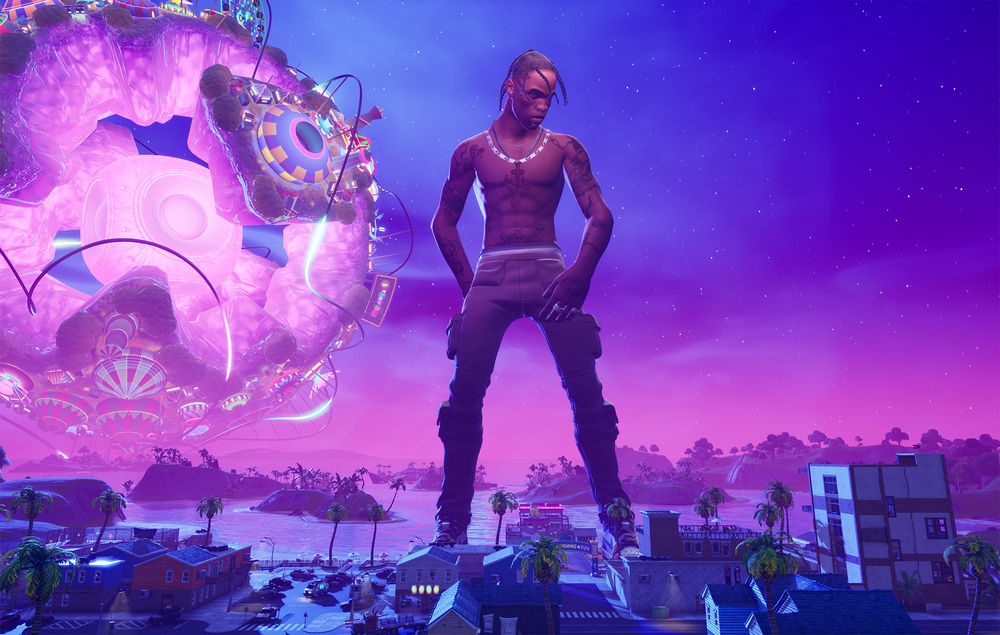 Many artists turned to virtual concerts to connect with their fans during the global coronavirus pandemic, which saw live concerts shut down around the globe. How do virtual concerts work? This blog post will explain how virtual concerts are made and the process behind them. We'll show you how virtual concerts are created, from the tech behind it to the performers.
What's a virtual concert?
Virtual concerts are performances that can be streamed online instead of being live. You can watch them live or prerecorded. Many virtual concerts also include interactive features that allow you to interact with the performers and each other.
As technology has made it easier to connect online, virtual concerts have grown in popularity. Virtual concerts are a convenient way to see your favorite artists perform and can be a great way to introduce new artists to a wider audience.
If you are interested in hosting or attending a virtual concert, there are some things you should keep in mind. You will need an internet connection. You'll also need to select a platform that allows live streaming (such YouTube or Twitch). Finally, promote your event to make it easy for people to find it.
Don't worry if you don't know where to begin. Our guide to hosting a virtual concert will help you get started.
What are virtual concerts?
A concert is the best way to experience live music. The energy in the crowd is palpable, the artist or band can be seen up close and the music is at its best. What if you are unable to make it to the show? What if your favorite artist isn't touring in your area?
This is where virtual concerts are made.
You can view virtual concerts from any location in the world. Virtual concerts are unique because fans can interact with artists and each other on most platforms.
How do they work? Let's have a look.
Virtual concerts are most often broadcast live on YouTube Live, Twitch or Facebook Live. All you need to watch is an internet connection, and a device that can display a screen, such as a tablet, phone, or computer.
While some artists record their live performances in advance, others perform their sets from empty venues or studios. Many shows feature multiple cameras that allow you to see different angles.
Virtual concerts are similar to regular concerts. They have set times and prices. Many artists offer VIP packages, which give fans exclusive content and backstage access during shows.
After you've purchased your ticket and logged in to the platform, you can just relax and enjoy the show.
The Benefits and Cons of Virtual Concerts
The Benefits and Cons of Virtual Concerts
Virtual concerts are just like live events. There are pros and cons. Before you decide whether to attend a virtual concert, here are some things to keep in mind.
Pros:
You can attend anywhere in the world
There is no reason to travel or spend money on accommodation, tickets, or transportation.
You can view the concert over and over again
-The artist can perform longer, as there are no time limitations
Cons:
-The audio/visual quality might not be as great as if you were present in person
-It can be hard to engage with the performance if you are not in the same room with the Artist
You might not be able to enjoy the feeling of being with a group of people enjoying the music together.
What can you expect from a virtual concert
You might be curious about what you can expect from a virtual concert if you are used to attending live concerts. These are some things to remember:
First, virtual concerts do not exist live. Virtual concerts are usually pre-recorded so you won't see anything unusual or out-of-the-ordinary. This also means the artist has had plenty of time to perfect their performance so you can expect a professional show.
Second, you will be able to view the concert via a screen on your phone, computer monitor, TV or TV. It can be difficult to adjust if you are used to being in the same place as the performer. However, it allows for cool visual effects that would not be possible otherwise.
Even though you won't have the opportunity to meet the artist in person, virtual concerts offer the chance to connect with fans and make new friends. Even though virtual concerts are not as exciting as live shows, they can still provide a social and enjoyable experience.
How do you prepare for a virtual concert
We're here to help you if you are new to virtual concerts. These are some tips to help you prepare for your first virtual concert.
You need to choose the right platform. There are many platforms that offer virtual concerts. It is important that you find one that works best for your audience.Consider the quality of audio and video, whether your audience wants to chat with you or not, and what ticketing options are available.
Promoting your concert: Once your platform has been chosen and your event is set up, it's time for you to get started promoting.Share preview videos and tracks to give your fans a glimpse of what you have in store.
Engage your audience and get creative: Engagement is key to a successful virtual concert.Engage your audience through chat features, polls and Q&As or even games. Keep them coming back for more.
Incentives: This is a great way for people to come to your virtual concert.You might offer discounts on merchandise or tickets for future shows or giveaways at the event.
Get feedback: Take some time after your show to gather feedback from your audience.This will allow you to improve your show.
Conclusion
Here's a quick overview of virtual concerts. You should now have an understanding of the technology and how it all works together to create a unique experience for concertgoers. We hope you find this article helpful, whether you are looking to host a virtual concert for yourself or your fans.